Thanks to the support of the French Ministry of Foreign Affairs and the French Embassy in Cambodia, the Medical and Veterinary Entomology Unit at Institut Pasteur du Cambodge organizes a 2 weeks training on taxonomy of mosquitoes at IPC.
The international expert is Nil Rahola, from the French research institute IRD (Institut de Recherche pour le Développement) based in Montpellier, France.
The training focused on recognition of mosquito species with adult and larval taxonomy, on the pinning of mosquitoes and development of a national collection, through a 'Fonds de solidarité pour les projets innovants' (FSPI) project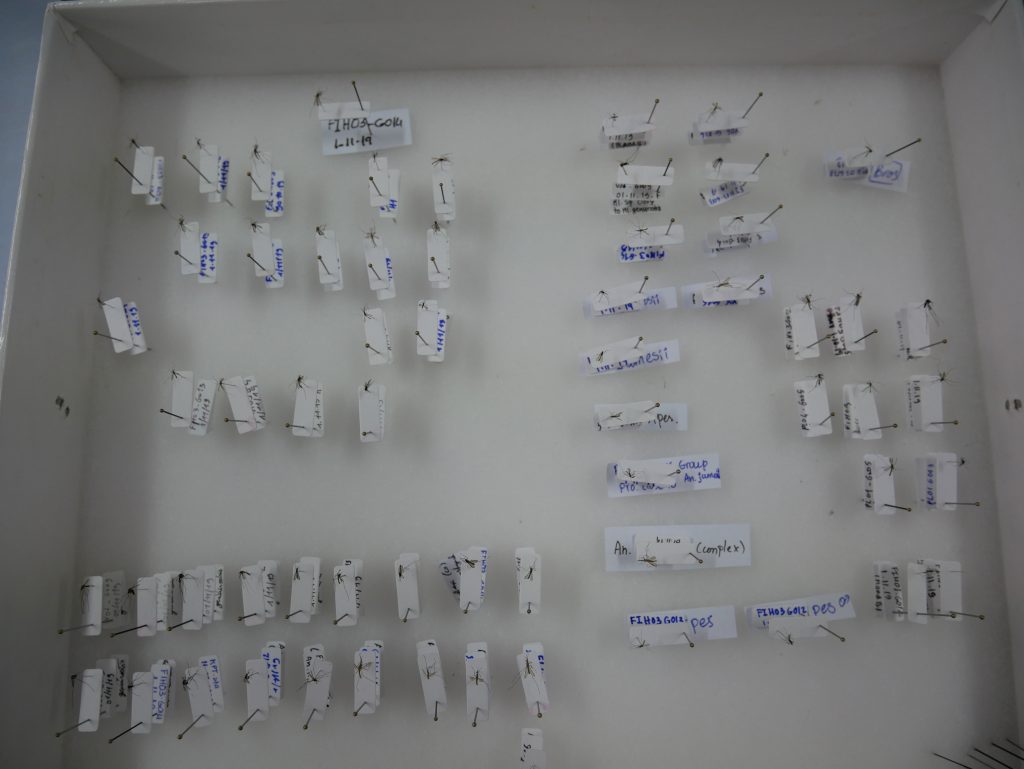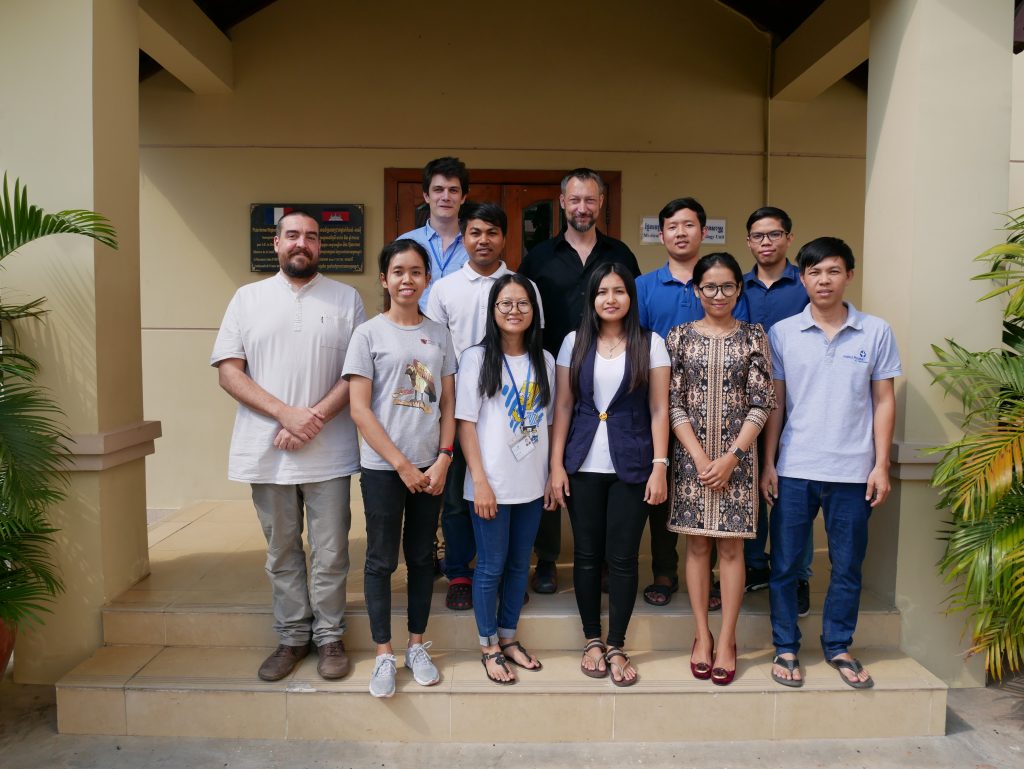 The FSPI project funded by the French Ministry of Foreign Affairs, on the development and implementation of a diagnostic tool for known and unknown emerging viruses of vector-borne diseases in Cambodia.
This training was essential because the team of the Medical Entomology Unit at IPC is expanding to be able to address the development of activities through several projects, including the FSPI project.
On the other hand, in the framework of this project, Pierre-Olivier Maquart, PhD entomologist, has joined the team of the Medical Entomology Unit at IPC to work in the field to discover insects species still unknown to science, to better understand evolution and role of insects; taxonomy and identification are cornerstone for this specific work.