Understanding the true number of people possibly affected by COVID-19 in the community is vital for public health response efforts globally. In collaboration with Institut Pasteur du Cambodge (IPC), the National Institute of Public Health (NIPH) has joined in the efforts to diagnose and identify cases of COVID-19 in Cambodia through retrospectively analyze existing samples from Influenza-Like Illness (ILI) and Severe Acute Respiratory Infection (SARI) surveillance. In addition to the retrospective analysis of the existing samples, NIPH will prospectively analyze existing sample from the ILI and SARI to identify any possible spread of the virus in the community. At the current time, there are no Rapid Diagnostic Tests approved for diagnosing COVID-19.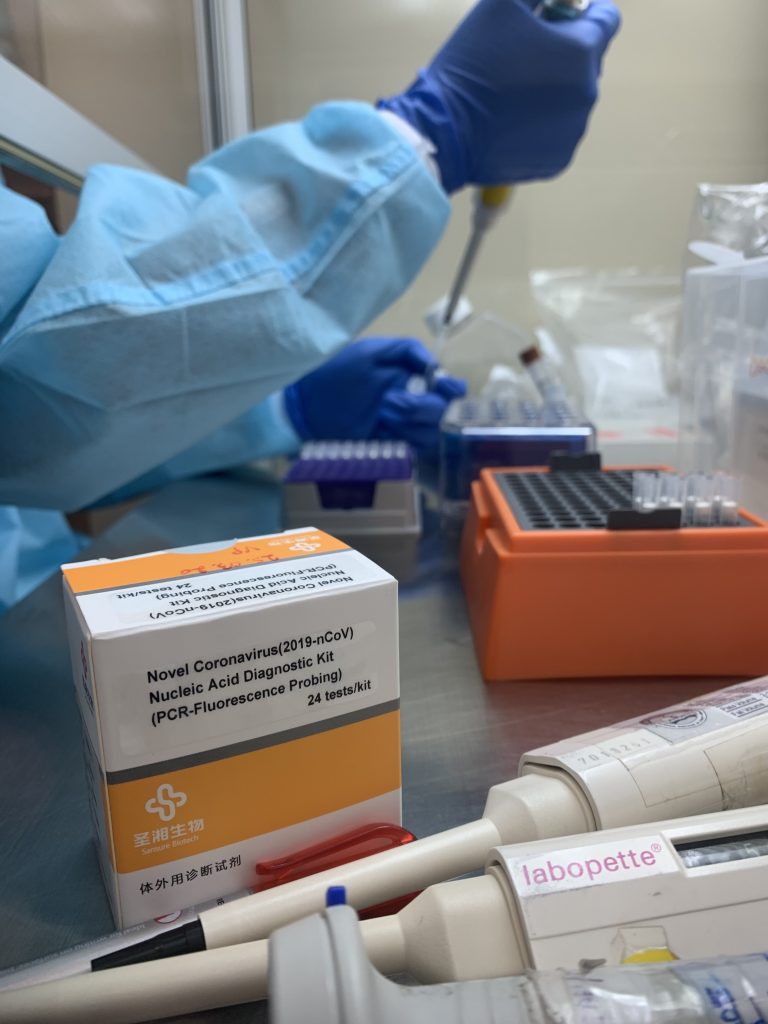 Therefore, testing requires a laboratory capable of running molecular tests for the virus. IPC has been diligently testing and validating COVID-19 molecular testing kits that have been generously donated to Cambodia from countries all over the world, including China. NIPH recently received training on these new kits and they are now able to run COVID-19 testing on samples coming from surveillance sites all over the country.
Increasing the number of labs able to reliably test for COVID-19 will greatly increase the understanding of COVID-19 infections in Cambodia and further enhance the ability of the Cambodian Communicable Disease Control Department and Ministry of Health (CDC/MoH) to detect, respond, and prevent COVID-19 infections in the Kingdom. IPC, along with NIPH, CDC/MoH, and all other stakeholders are committed and working tirelessly to help protect the people of Cambodia against COVID-19.